WTS Energy, a global leader in staffing services for the energy sector, is empowering the local talent of multiple African countries. We seek to bridge the gap between local talent and international recruiters who need this talent. We are already doing this in Gabon through our state-of-the-art training center. Have a look at our training space:
Empowering Gabon one trainee at a time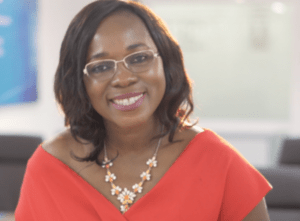 Tailoring our training to specific project skill requirements, we've delivered over 25,000 hours of instruction to bridge the global talent gap. Our center is a vibrant hub of learning. Trainees have direct access to digital platforms and full support from our on-site staff. Anicette, our training coordinator, exemplifies our commitment to each trainee's success.
Whether it's navigating language barriers or adjusting the pace of instruction, she ensures a conducive learning environment. Despite challenges, we remain committed to transforming our trainees into skilled professionals, connecting them with international experts via digital platforms.
And of course, all of this is made possible because of the great people who are there everyday, such as our training center coordinator , Anicette Itsiembu Epse N'NAH. From the first day, she ensures each trainee feels welcomed, supported, and motivated, serving as a guiding force throughout their learning journey. Even in the face of challenges, like language barriers or fast-paced instruction, Anicette and our team step in, adjust, and ensure a conducive learning environment for all. 
It's this level of dedication that transforms initial challenges into success stories. For instance, a trainee who initially wanted to resign due to the language barrier ended up excelling in his exams. Similarly, a class struggling with a fast-speaking instructor ended up achieving good marks on their final exams after we intervened and adjusted the pace of instruction.
The importance of training
Being committed to fostering an environment of success and growth is not just providing training. It means building bridges between local talent and international domain experts, thus fostering a global network within the energy sector. We're proud to be shaping the future of the energy industry, empowering Gabon, one trainee at a time, right from our training center.