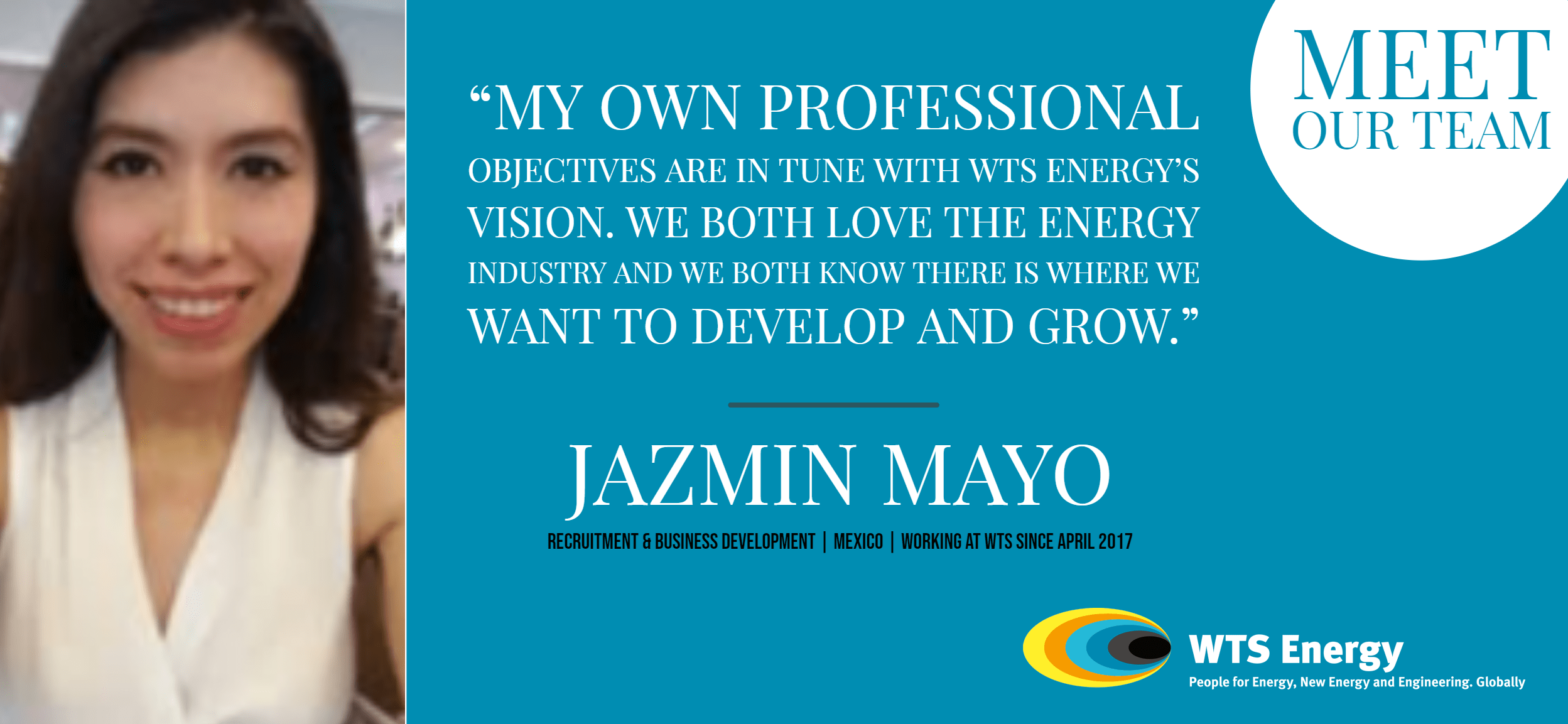 Name:
Jazmin Mayo
Job Function:
Recruitment & Business Development
Working for WTS Energy since:
April, 2017
What do you like most about your job:  
My own professional objectives are in tune with WTS Energy's vision; we both love the Energetic Industry and we both know there is where we want to develop and grow.
What do you like most about working at WTS Energy:
We are all down to earth and we are focused on the big picture for achieving our individual and group objectives.
Which three words describe WTS Energy best:
Passion, Ethics & Vision.