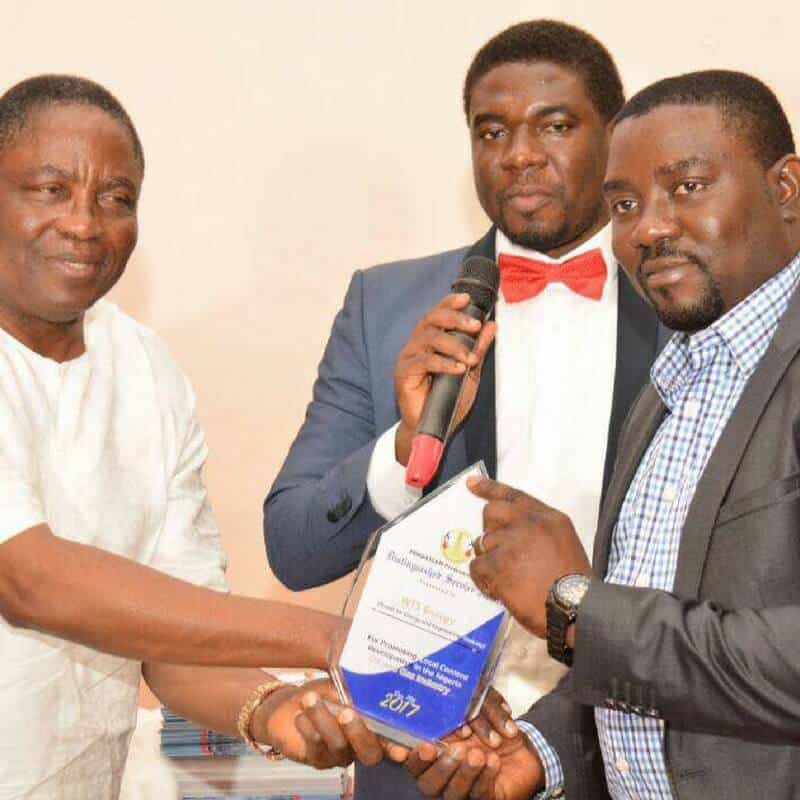 WTS ltd a WTS Energy Company, is proud to accept the award for "Local Content Management Enhancement" by PENGASSAN union in Nigeria. The "Petroleum and Natural Gas Senior Staff Association of Nigeria" (PENGASSAN) is one of the 24 registered Senior Staff Associations in Nigeria. As a Trade Union, her members are Organised among Senior Staff in the temporary and regular employment in Nigeria'S Oil and Gas Sector.
Regional Director Marcel van Dapperen stated:
"This award is great recognition for our local content development efforts in some of the most challenging regions of the world. Receiving this award has only motivated us to continue helping companies grow their projects together with a local workforce. Developing local content and assets has become an essential part of any international endeavor, that is why we are excited to further develop our methods that will aid any local content challenges companies are currently facing".