Success Story #1: WTS Energy Nigeria is awarded 'Leading Oil and Gas Manpower Supplier of the Year' distinction.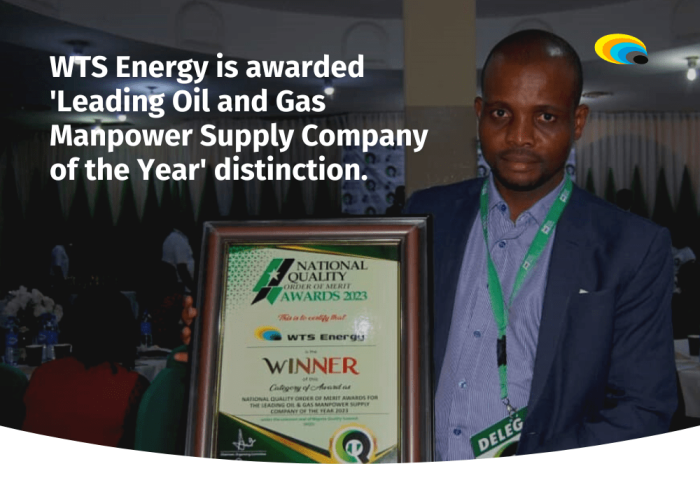 Some weeks ago, we received amazing news from our colleagues in Nigeria. Their work and dedication has led to winning the National Quality Order of Merit Award 2023 for the Leading O&G Manpower Supply Company of this year.

The event was held on Friday, March 17, 2023 at the Nicon Luxury Hotel in Abuja, Nigeria. The National Quality Order of Merit Awards recognises companies that have demonstrated excellence in their field and have made a positive impact on their industry and community.

Congratulations, team Nigeria!
Success Story #2: WTS Energy attends the ESG, Impact Investing & Sustainable Finance Summit 2023.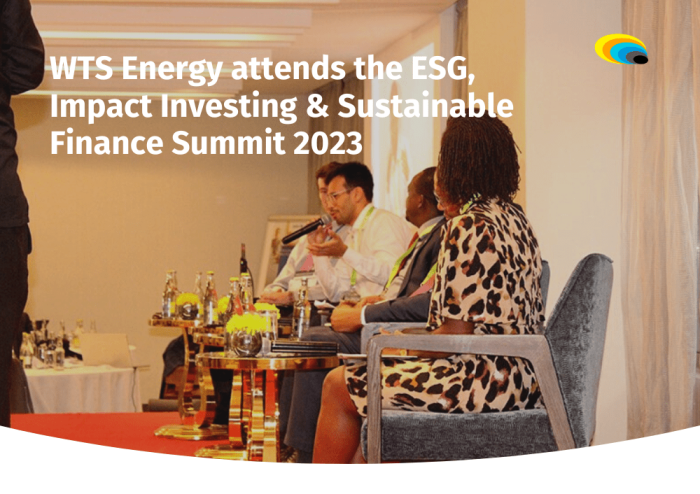 Last month, our colleague José Rivera represented WTS Energy at the Africa ESG / Impact Investing & Sustainable Finance Summit-East Africa Forum.
The conference took place in Nairobi, Kenya and gathered renewable energy stakeholders seeking to accelerate the deployment of impact capital towards achieving Sustainable Development Goals. At the summit, Jose took part in a panel along Nicholas Selby, Eric Naivasha, Andrew Amadi, CS. Ibrahim Kitoo and Sameer Al-Hubaishi discussing on the strategies needed to be taken to achieve access to clean, reliable and renewable energy in Kenya and East Africa.
WTS Energy believes in investing on people's talent through training in renewable energy (wind, bioenergy, and solar) skills according to local market needs. Globally, we are the people solution behind the operations in the energy transition.
Congratulations team Kenya!
Success Story #3: Training Center in Kenya officially starts its first course on Solar PV Installation.
After working non-stop on the establishment of the Training Center in Kenya, the first students arrived to take part of the Solar PV Installation course offered by WTS Energy in partnership with NATIONAL INDUSTRIAL TRAINING AUTHORITY and GIZ Kenya.

This program has been designed to provide hands-on capacities to our trainees, and we have ensured that they are equipped with the real-life issues and the expertise of engineers and site managers that have years in the Kenyan EPC sector.

We expect to further develop local talent which will increase the quality and safety in the Kenyan solar industry.
We wish success to our students from the first cohort!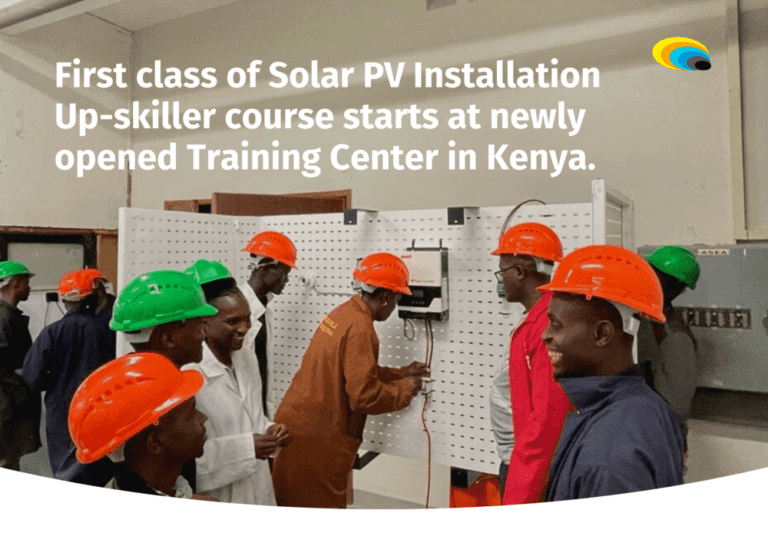 On the look for a job in the Energy industry?
WTS Energy connects energy talent with energy pioneers worldwide.