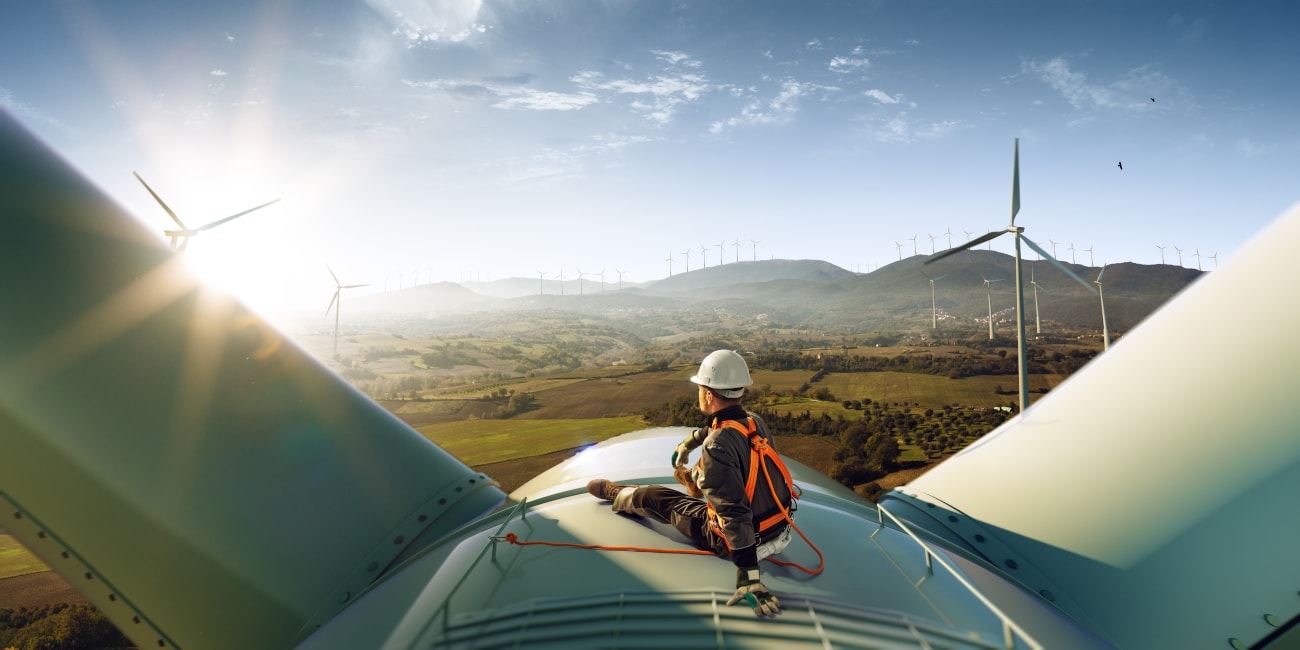 Eleven million people around the world were employed by the renewable energy sector in 2018, the International Renewable Energy Agency (IRENA) reports from their latest analysis.
This represents an increase of 700,000 jobs from 2017, growing nearly 7% in just one year. The greatest growth came from countries like Malaysia, Thailand and Vietnam, spreading the renewable sector beyond the primary markets in China, Brazil, the U.S., India and the EU while maintaining Asia's 60% stake in renewable employment globally.
The effects of such a trend
The trend should inspire confidence in renewables by other countries as technologies improve and costs go down.
"The prospect of job creation bolsters the global Sustainable Development Agenda," says IRENA Director-General, Francesco La Camera, "and should encourage all countries to make bold commitments to renewable energy.
"Increasingly, countries envisage a domestic renewable energy industry taking the place of unsustainable fossil-based industries."
The trend ticks several boxes, representing growing success in merging different imperatives.
"Renewables deliver on all main pillars of sustainable development – environmental, economic and social," says La Camera. "As the global energy transformation gains momentum, this employment dimension reinforces the social aspect of sustainable development …"
Jobs accross the entire supply chain and throughout different sub-industries
Renewable energy technologies provide employment along the entire supply chain, including manufacturing, trade and installation.
Solar photovoltaic panels generate a third of employment in renewables, driving much of the growth, followed by liquid biofuels, hydropower and wind power. Off-grid renewables have also helped create jobs across formerly isolated communities in Africa and Asia.
Most of the wind industry's pursuits are still on land, dominated by China and followed by Germany and the U.S. Offshore wind power offers further opportunities, and could take advantage of existing expertise and infrastructure in the offshore oil and gas industry.
Biofuels experienced 6% growth, driving jobs up to 2.1 million, while hydropower – with the biggest installed capacity in renewables – is now growing slowly.
Different situations around the world
While jobs grew in India, Southeast Asia and Brazil, they declined in the U.S., Japan and the EU.
"As renewable energy industries become more mature, gain economies of scale, navigate learning curves and turn more to automated processes, fewer people will be needed for a given task," the report states.
It points to the importance of government policies to protect employment and job quality as the renewable energy sector grows – in turn benefiting the industry.
"A well-paying job that requires well-honed skills and is performed in a safe, rewarding workplace is a greater multiplier of socio-economic benefits than one that pays little, carries few benefits, or is temporary."
Source: https://www.forbes.com/sites/natalieparletta/2019/06/17/11-million-people-now-have-jobs-in-renewable-energy/#20cf986017de